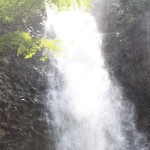 1st Waterfall
Rocks to jump from, a great swimming hole, and a few gringo deaths per year, the 1st fall is a favorite spot for tourists. You can even go behind the waterfall.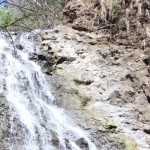 2nd Waterfall
The water falls about 50 feet. Lots of people take the risk to experience the free-fall. You can also climb down a bit to jump from a lower spot.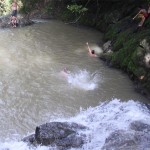 3rd Waterfall
A rope swing, a large overhanging tree, a space to bask in the sun, people describe this spot as the best swimming hole in the Americas. We like to agree.